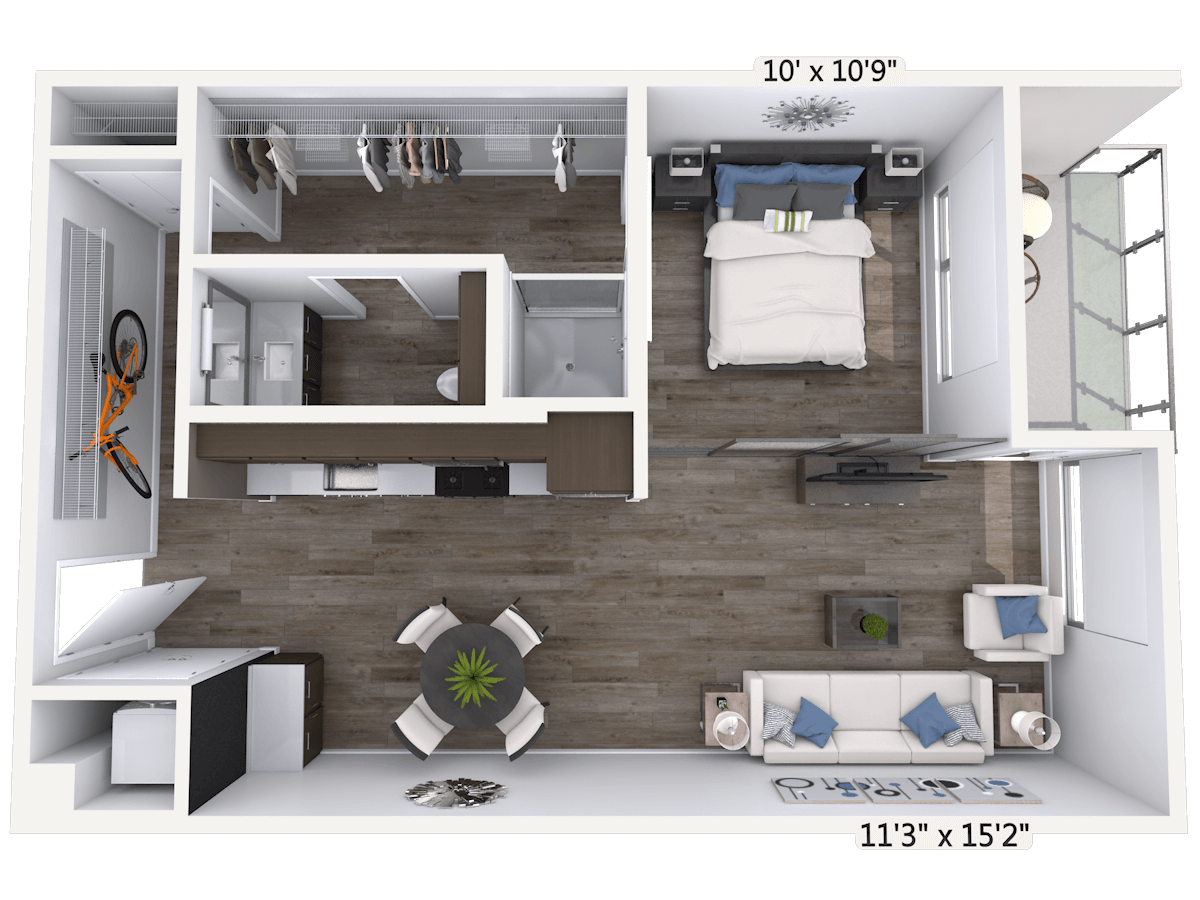 3D Floor Plans
Starting to see the light? 3D floor plans are changing the way organizations like yours are going to market. These are powerful assets that will help drive prospect engagement and ultimately turn that lead into a done deal. Equip your landing pages with a single image that precisely portrays to your prospects your units' layouts, designs and beautiful finishes and materials. Well planned.
Features:
Matching unit finishes.
Interior decorating & furniture.
Draws prospects to think about how they will use the space.
Get Info